Let Chris Pratt Give You A Tour of The Guardians of the Galaxy Ship!
Have you guys seen Guardians of the Galaxy yet, aka the G.O.A.T.? If not, you totally should. If you have, you totally should again! Star-Lords and Star-Ladies alike left theaters in HARD LOVE with Peter Quill, played by Chris Pratt, whose character is something of a Hans Solo space-cowboy, and flies a very Millenium Falcon-ish beater called The Milano (named for Peter Quill's childhood crush, '80s child star Alyssa Milano).
Chris Pratt gave Marvel cameras a tour of the set that comprises the Milano, Cribs style:
"As you can see, I keep it pretty filthy."
It's amazing how much of the fancy stuff in the ship was real, as opposed to visual effects added in later. We also love the idea of a "retro space" aesthetic. Joysticks 4EVA!
Chris Pratt is the best. If this video didn't convince you, you should know that he stole the costume he wore in the movie so he could go visit sick kids in the hospital as Star-Lord. It's almost unfair to all the other movie stars that someone this awesome exists.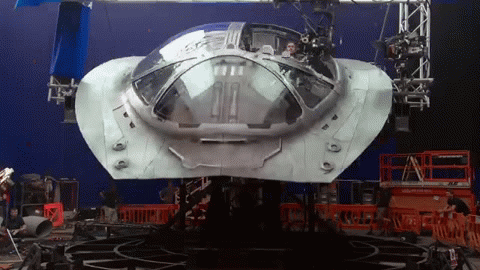 Anyway, we dig this video, and wish we had more opportunities to go backstage! Here are some tours we'd like to see:
Daniel Radcliffe showing off Hogwarts as though it was an episode of Made.
Katniss showing us around District 12 as though it was The Jersey Shore.
Artemis Fowl showing off his mansion like it was on House Hunters (deep cuts!)
Is Chris Pratt showing you around the Milano a great thing, or the GREATEST thing?