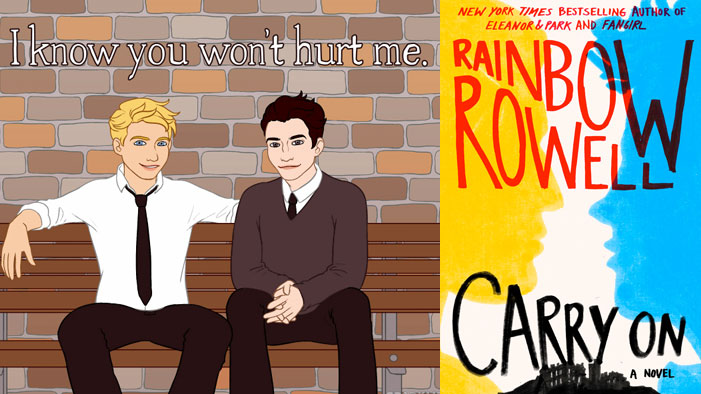 Today is a HUGE day for members of two fandoms: the Potterverse, and the sweet, funny, true-to-life world of Rainbow Rowell's characters. (You probably belong to both, because lbh, here you are on SparkLife.) It's also a big day for fandoms in general, with the LONG-AWAITED release of a fanfic that took on a life of its own: Carry On by Rainbow Rowell.
In Rowell's Fangirl, Cath and her twin Wren were obsessed with the magical wizarding world of Harry Potter Simon Snow, created by author JK Rowling Gemma T. Leslie. Their fanfic, Carry On, Simon, focused on their OTP of Simon, boy wizard, and Draco Baz, enemy and vampire. (Simon is blond and Baz is brunet.) Fangirl included chapters from the real Simon Snow series and from Magicath's fanfic, and for many of us were the best part of the book. Now, that fanfic is flesh and blood: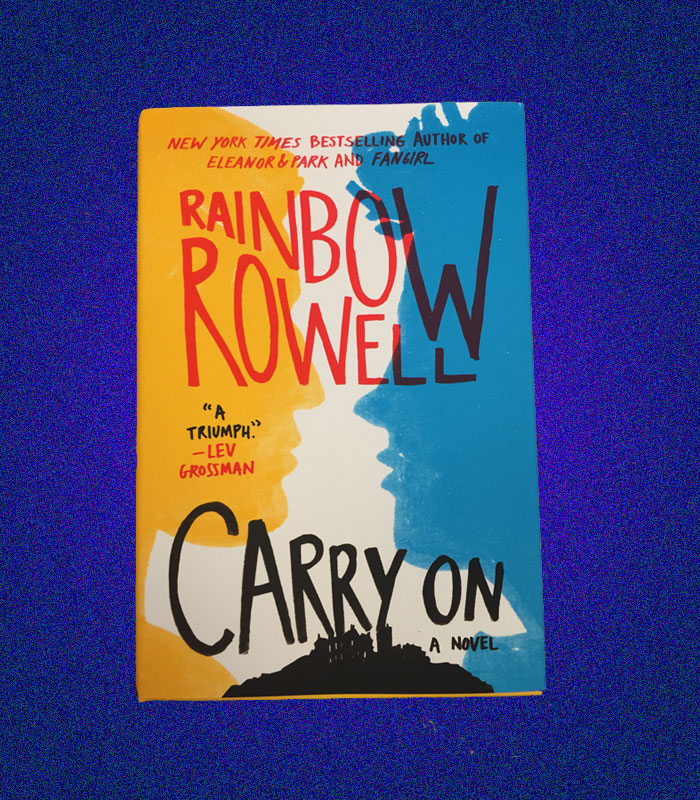 Here are some of the circumstances under which you will lose your mind over Carry On:
You ship Harry and Draco
You have been waiting for a wizard-vampire crossover romance
You want a couple that is 100% hunk
You loved Eleanor and Park, Landline, or Fangirl
You think fanon > canon
You think JK Rowling spent too much time talking about the Black family tree and NOT ENOUGH TIME giving us descriptions of making out in the Harry Potter series
You think Draco got a bad rap as a one-dimensional bully and deserves a more complex rendering
You want an excuse to create a crap ton of fan art featuring Simon and Baz getting canoodly
You want an excuse to write "canoodly"
Another reason to shake your boggart today is that it is not only the release day of Carry On, but NO ONE ON EARTH has been able to read it yet! That means that reviewers and ::cough:: "professional" fans of Rainbow Rowell don't get to read it before the real fans. It's kind of a genius move by Rainbow in honor of her fans, like I didn't already love her enough.
We had one of our fav illustrators, Kate Allan, create a piece of fan art to honor the rife sexual tension between Simon and Baz. BREATHE IT IN <3 <3 <3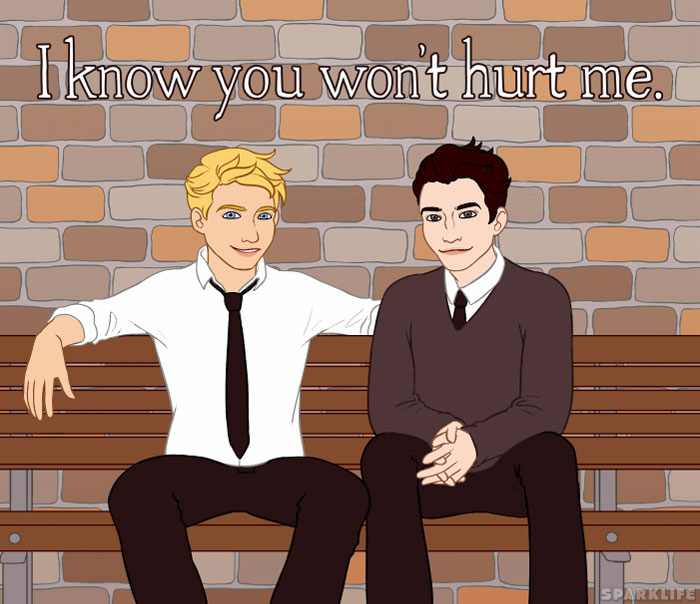 Kate Allan
If you're new to Simon Snow, unlike Harry Potter, he is "the worst Chosen One who's ever been chosen." Magic is a more personal skill and feels a little different to everyone—for Simon, extra impressive magic powers set him apart from everyone and alienate him. Basically, it presents the perfect blend of fantasy with real teen feels.
Here's a sneak peek at the inside of Carry On. Ooooooo.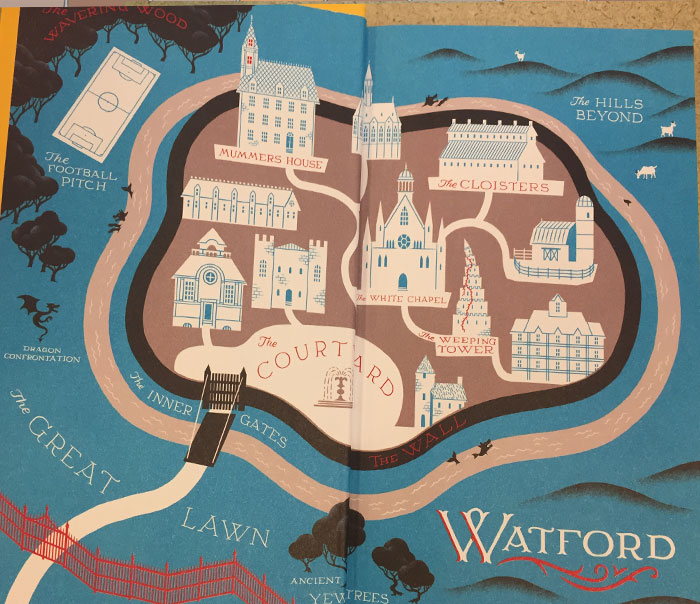 I AM SO EXCITED!!!
Did you read Fangirl? Is this the Harry-Draco-ish pairing you've been waiting for?!
Trending on the Sparknotes Blog