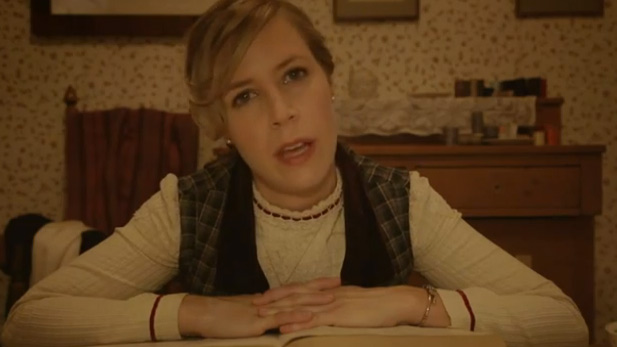 Louisa May Alcott's classic Little Women tells the story of the March home and the women that inhabit it: Jo, Meg, Beth, and Amy. Jo considers herself a tomboy and likes to buck tradition. Meg, on the other hand, is the "pretty one" and goes with the patriarchal flow. Beth (SPOILER ALERT) is super sickly. Amy's kind of vain and annoying.
We recently discovered the March sisters' long-lost vlogs, Lil Women, on YouTube, produced by PERIODS. Films. The vlogs are super funny, featuring a fashion blog by Amy, the "Jo Down" by Jo, Meg's makeup tutorials with charcoal, and Beth's, uh, sick blog.
Each of the vlogs is a caricature of the March sisters. They're all a weird mix of things-that-happened-in-the-book with 2013-style-vlogging—which leads to hilarious results. We love this kind of stuff—a mash up of past and present.
We think it's hilarious to hear Amy describe her corset just like your favorite fashion blogger, or have Jo go off about joining the army like the average Jezebel writer.
The last one was posted in February, and we hope PERIODS comes up with more of this funny stuff. Even though Beth is (spoiler alert) (bummer sad news) dead.
If you haven't seen any of them, watch the first one below!
[via The Hairpin]
More Like This
Trending on the Sparknotes Blog