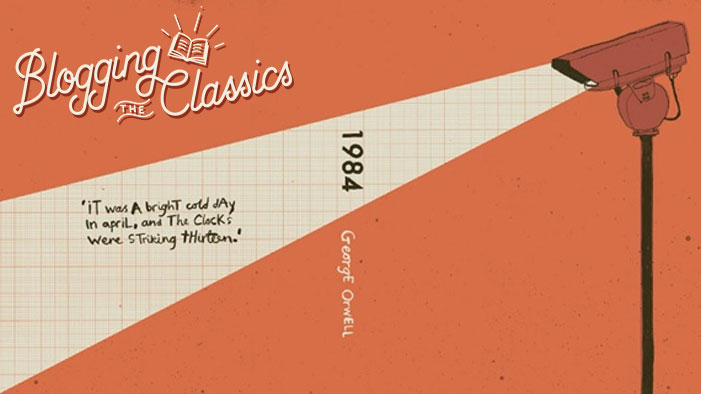 I first "read" 1984 in maybe grade eight, and the main memories are of my English teacher writing "BIG BROTHER" and "NEWSPEAK" up on the blackboard, lest we miss the \subtlety/ of George Orwell's writing. As the saying goes, behind every book with a one or more eyeballs on the front cover is an author with a Very Important, Zero-Chill Message, and George Orwell was about as chill as his artistic contemporary Shia LeBeouf. George wanted you to be ~ready~.
Hot on the heels of the fantastic Blogging The Great Gatsby and Blogging Lord of the Flies, I hereby commit to chronicling my way through the venerable political text that brought us the self-same TV show Big Brother, and, by extension, Survivor, The Hills, and my fav reality show of all time, the panda cam at San Diego Zoo. I doubt I can hit the high notes Elodie has rung out, but perhaps we can toddle through this thing in time for your essay that is due….
VI: Part 2, Chapters 4, 5, & 6
XI: Part 3, Chapters 3, 4, & 5
And, of course:
GUESS WHAT? We've also blogged The Great Gatsby, The Scarlet Letter, Lord of the Flies, The Odyssey, Catcher in the Rye, Hamlet, and The Crucible. Find every Blogging the Classics post right here!